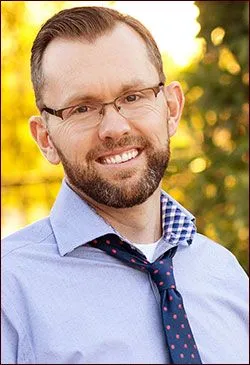 Dr. David Engstrom is the owner of Pinnacle Family Medicine. He started the practice in the fall of 2007.
Dr. David Engstrom earned his Doctor of Osteopathic Medicine degree from Arizona College of Osteopathic Medicine at Midwestern University in Glendale, Arizona. Dr. David Engstrom graduated as valedictorian of his medical school class. He then completed an internship and residency in Family Medicine at Banner Good Samaritan Medical Center in Phoenix, Arizona.
Prior to attending medical school, Dr. David Engstrom graduated Summa Cum Laude with a Bachelor of Science degree in Human Biology with a minor in Exercise Science from Grand Canyon University in Phoenix, Arizona.
As an Arizona native and a resident of the West Valley, Dr. David Engstrom recognizes the need for good primary care doctors to keep up with the rapid population growth in this part of the valley. He has very high standards for the way he practices, and strives to practice the latest evidence-based medicine. He really enjoys family medicine because he can care for men, women, and children of all ages.
As a Christian doctor, he feels it is important to care for his patients' physical, emotional, and spiritual needs. He also highly respects his patients and their right to be involved in their own healthcare decisions. Dr. David Engstrom volunteers his time doing medical missions around the world in places like Mexico, Uganda, and Thailand. He has a heart for those less fortunate, and uses some of the revenue of the practice to support medical missions and various charitable organizations such as New Life Pregnancy Centers. He feels as though he should use his practice to have a positive impact both in his community and around the world.
Certifications/Licenses:
American Board of Family Medicine, Board Certified
Licensed with Arizona Board of Osteopathic Examiners
Memberships:
Member, Arizona Academy of Family Physicians
Member, American Academy of Family Physicians
Member, Christian Medical and Dental Association